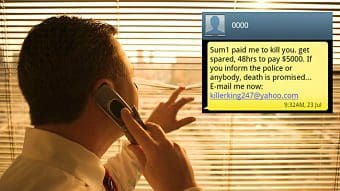 How To Successfully Defend Utter Threats Charges in Toronto
The crime of uttering threats carries with it serious consequences, including the potential for imprisonment. Quite often, allegations of uttering threats to cause bodily harm or death will arise out of a domestic dispute.  In these types of cases, a special approach is required which takes into account the future needs of the parties and the public interest in preserving family harmony. For more information on domestic assault cases, read here. 
Our lawyers have defended utter threats charges in all corners of the province and often appear in courts across the GTA in addition to the Toronto courthouses including Newmarket, Oshawa, Brampton, and Milton.
Daniel Brown is a criminal law specialist with extensive knowledge and experience defending against allegations of uttering threats. As such, he is often sought out by the media to comment on national and international stories on the subject. Daniel recently spoke with the Toronto Star about a high profile uttering threats case in the news.