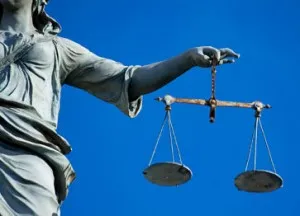 Since 2004, Canadian Courts have required those found guilty of certain sex related crimes be registered in a sexual offender database.
The Sexual Offender Information Registry Act (SOIRA) imposes obligations for those placed on the National Sex Offender Registry to provide police throughout Canada with a significant amount of personal information and obliges them to report yearly for the purpose of being monitored by authorities.
This article answers some of the frequently asked questions about the scope and purpose of Canada's Sexual Offender Registry.
 Frequently Asked Questions
---
What are the types of criminal offences that can cause someone to be placed on the Registry?
A person convicted in Canada of a designated offence must be placed on the Sexual Offender Registry. Designated offences included in SOIRA are listed  in section 490.011(1) of the Criminal Code of Canada. They include all of the following sex crimes (among others):
sexual interference
invitation to sexual touching
sexual exploitation
incest
bestiality
child pornography (making, possession, distribution)
indecent exposure


---
What information must be provided to police by someone placed on the Sexual Offender Registry?
Persons placed on the Registry must provide police with a significant amount of person information including:
date of birth
current telephone number and address
current photograph
height, weight and identifying marks (e.g. tattoos, scars)
vehicle information (license plate number, make, model, body type, year of manufacture and colour)
type of employment and address
place of education
sex offence(s) for which the offender has been convicted.


---
How often must a person on the Registry report?
Those placed on the Registry must report within seven days and re-register annually or following a change address or legal name. Registered persons must also provide the duration and location to police of any place in Canada they wish to travel when travelling for more than one week in duration.
---
How long must someone report to the Registry?
Persons placed on the Registry will be obliged to report and follow the rules of the registry for a period of ten years, twenty years or for life depending on the type of crime they committed.
---
How long will a person's information remain in the Registry database?
Those placed on the Registry will remain in there indefinitely, even after the term of reporting has terminated.
---
Who can access the Registry?
This National Sexual Offender Registry database is accessible to all accredited Canadian police agencies for the purpose of investigating crimes. At this time, the public does not have access to the information contained on the National Sexual Offender Registry.
---
Can a judge choose not to place someone found guilty of a designated sexual offence on the Sex Offender Registry?
As of April 15, 2011, Judges must order a person convicted of certain designated offences to comply with the registration provisions of SOIRA.
---
If the judge sentences a person to a conditional or absolute discharge for a designated offence, must that person still report to the Registry?
No. Receiving an absolute discharge or conditional discharge for a designated offence will avoid the requirements of the sex offender registry. However, those persons found not criminally responsible of a designated sexual offence by virtue of a mental disorder must be placed on the Registry for the period prescribed by statute.
---
Are young persons under 18 years old at the time a designate offence was committed subject to SOIRA?
SOIRA doesn't apply to a young person found guilty of a designated sexual offence unless the young person is sentenced as an adult.
---
Is it possible to terminate an order to report to the Registry early?
Yes. A person who is subject to an order under SOIRA may apply for a termination order if five years have elapsed since the order was made (for those given 10 year orders) or if 10 years has elapsed for those who face 20 year orders. Those facing lifetime orders must wait a minimum of 20 years.
Regardless of the period of time that has elapsed, a person may apply for early termination of the order once they receive a pardon or once a record suspension is granted.
---
On what basis will a judge consider early termination of a Sexual Offender Registry order?
The Judge must be satisfied that the person subject to the order has established that the impact on them of continuing an order or an obligation, including on their privacy or liberty, would be grossly disproportionate to the public interest in protecting society through the effective prevention or investigation of crimes of a sexual nature, to be achieved by the registration of information relating to sex offenders under SOIRA.